If you want the best exterior staining services in Ottawa, don't look any further. Here at BMS painting we have years of experience in house and deck staining and we can offer you the best service at an unbeatable price.
If you want to refresh the wood of your house or deck, BMS painting is there for you!
The cold winters, the exposure to rain or snow, and even the sun can damage the wood covering your home. Over time, water gets into the cracks of your wall or deck and they can start rotting. Sunlight tends to break down the fibers of the wood and eventually the surface of your deck's planks won't hold a finish.
You could safeguard wood by sealing it with paint but it doesn't have the natural feel and color of stain. That's why staining your deck or house is the ultimate solution to protect your wooden planks while keeping their natural appearance.
It's important to regularly apply a fresh coat of stain to your wooden deck or house wall to keep them looking fresh and gorgeous.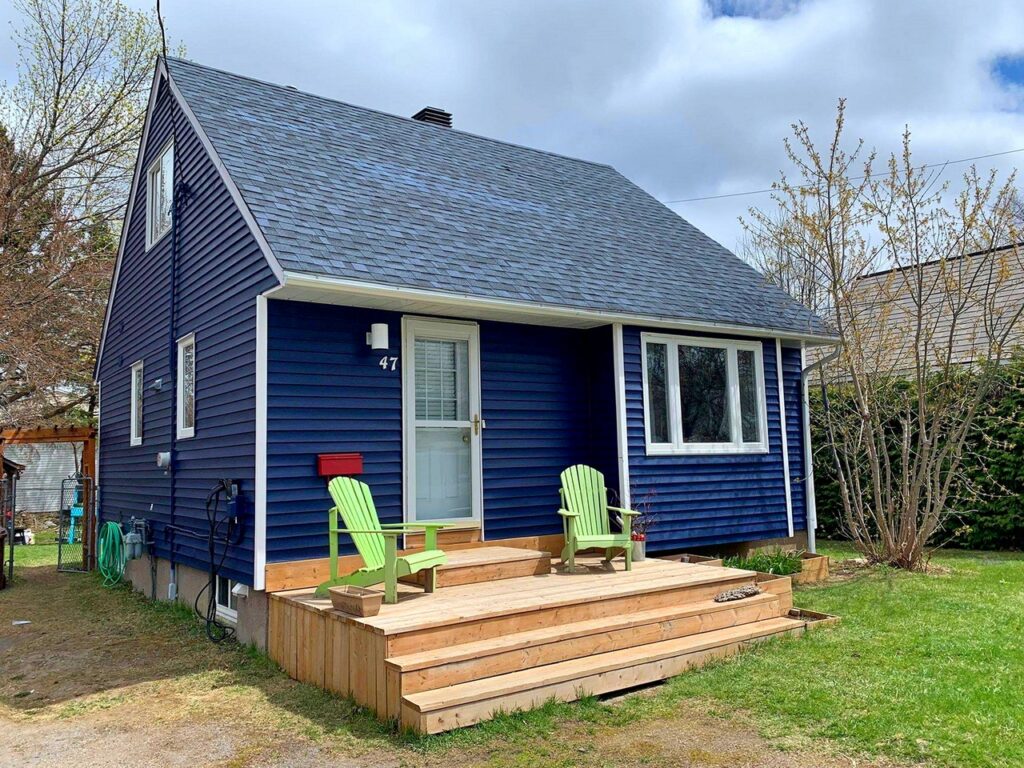 Don't wait and contact us for a free quote to stain your deck in Ottawa today!
Why should you work with us to stain your deck or house in the Ottawa region?
Most homeowners can easily apply stains however for bigger projects that require careful preparation, the help of professionals is vital.
We have years of experience staining decks in Ottawa and only work with the best products. The oil stain brands we use penetrate deeply, even in hardwoods. For all your outdoor projects, we use Dulux's line of wood stains.
If you need to stain your house or deck and want a darker coating that will last for years, we'll apply a solid color stain that has a higher level of pigments. These stain coats can last up to 7 years.
These solid color stains offer excellent protection against the elements but they still allow the natural texture of the wood through.
If you'd like to slightly change the color of the wood of your deck or house without obscuring its grain, we'll use a semi-transparent stain.
Before we start any project, we'll make sure to understand what are your specific needs and what type of final look you want your deck or house wall to have. We're committed to delivering quality so you can enjoy your beautifully stained deck or home for years to come!